Introduction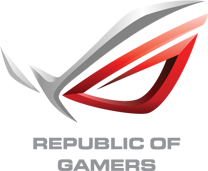 Product on Review:
ROG STRIX RX 5700 XT OC
Manufacturer:
ASUS Republic of Gamers
Street Price
: USD $500 – AUD $900 - GBP £504
Last month's release of new next-gen Navi GPUs sent a clear message out that AMD have unfinished business to take care of. Along a similar vein to what has taken place with their phenomenal comeback via Ryzen, the company is making inroads, by taking the fight to AMD in the GPU arena too. The RX 5700 Series definitely shows promise and is their best attempt yet at dethroning the green team.
Along-side the hard launch of the reference design, AMD partners announced their custom models which are now beginning to filter through.
In our first partner card review for AMD Navi, today we are checking out the ASUS ROG STRIX RX 5700 XT. Taking centre stage for this new graphics card is the MaxContact cooler which carries a burly double-heatsink and triple Axial-Tech cooling fans. Accompanying this we also receive a factory overclock to the GPU and trademark ROG features like 'Fan Connect 2'.
ROG on their STRIX 5700 XT
1440p is the new sweet spot for mainstream gaming, and the ROG Strix Radeon™ RX 5700 XT is armed to dominate the category. Components on the surface of the PCB are precisely soldered with Auto-Extreme Technology and the GPU chip is cooled using MaxContact and a beefy heatsink. On top, three fans leverage our new Axial-tech design, which surpasses our own industry-leading fans from the last generation. In-between those layers are a myriad of additional features like 0dB mode, IP5X dust resistance, a reinforced frame, and more.